---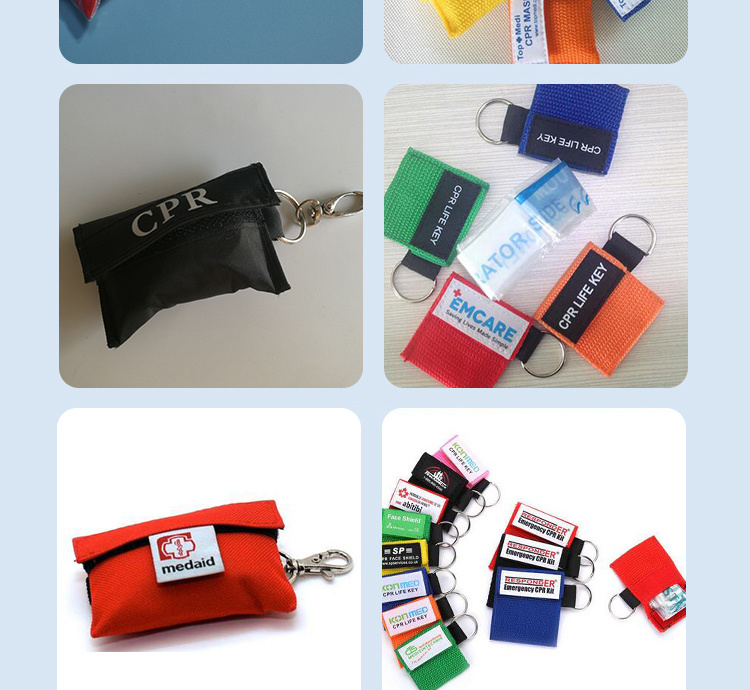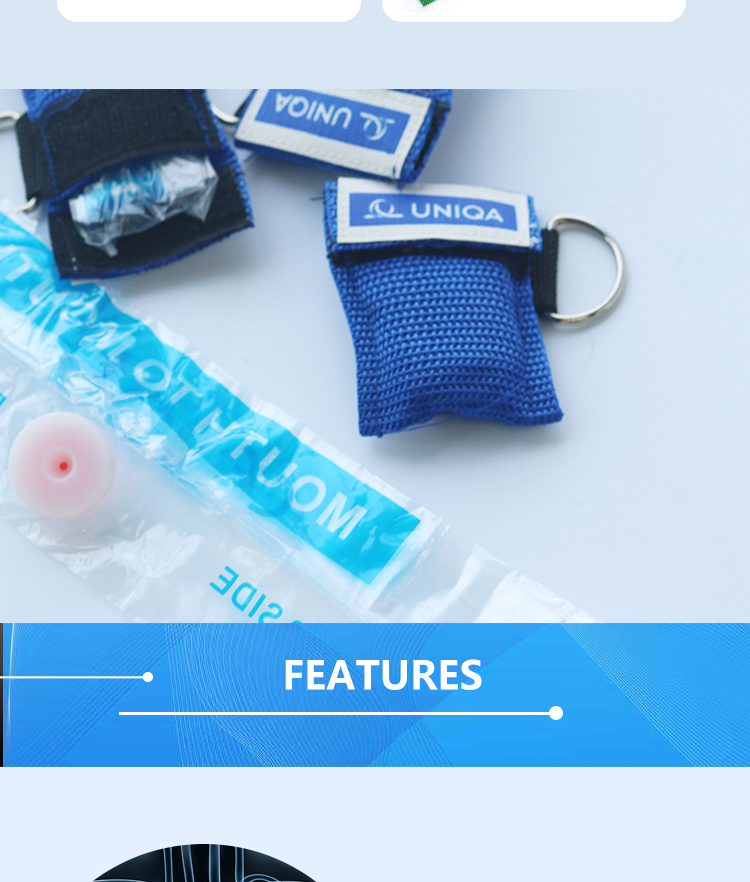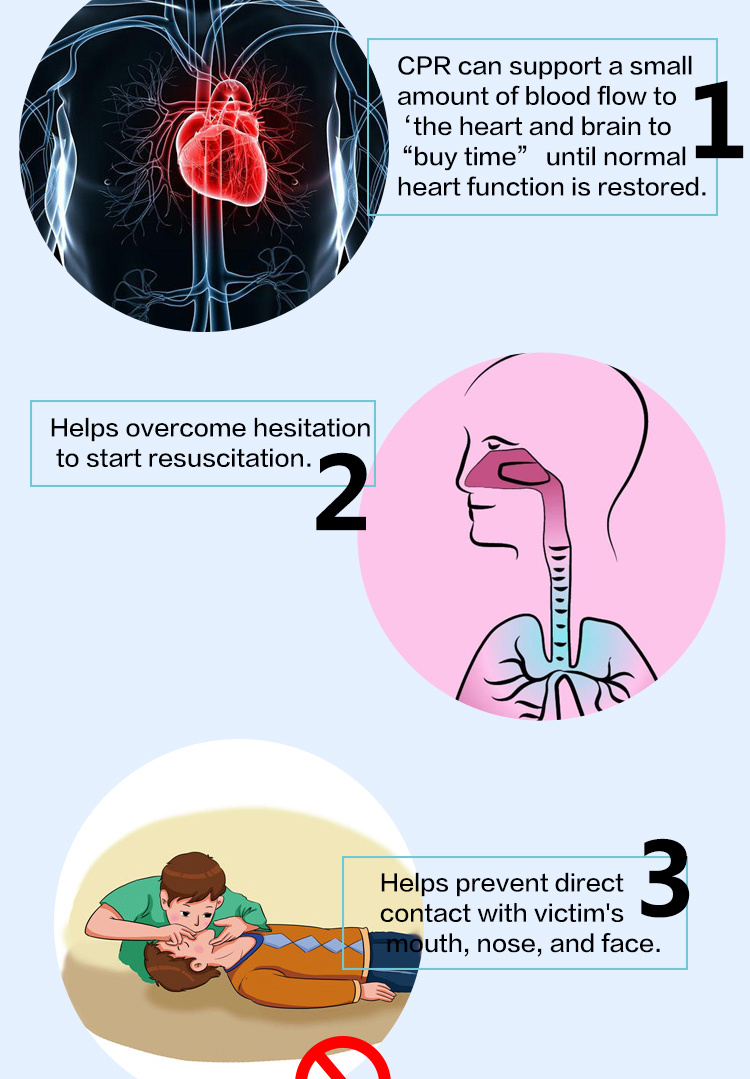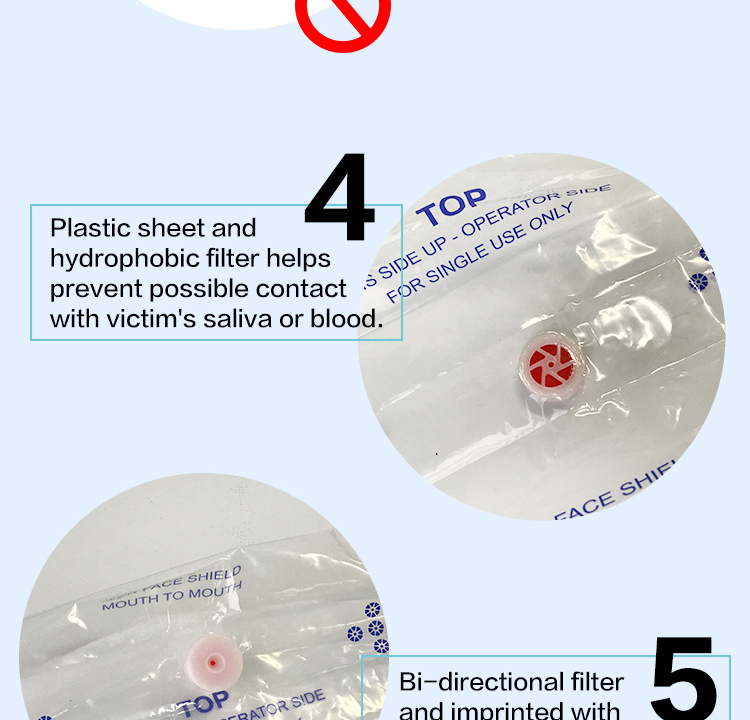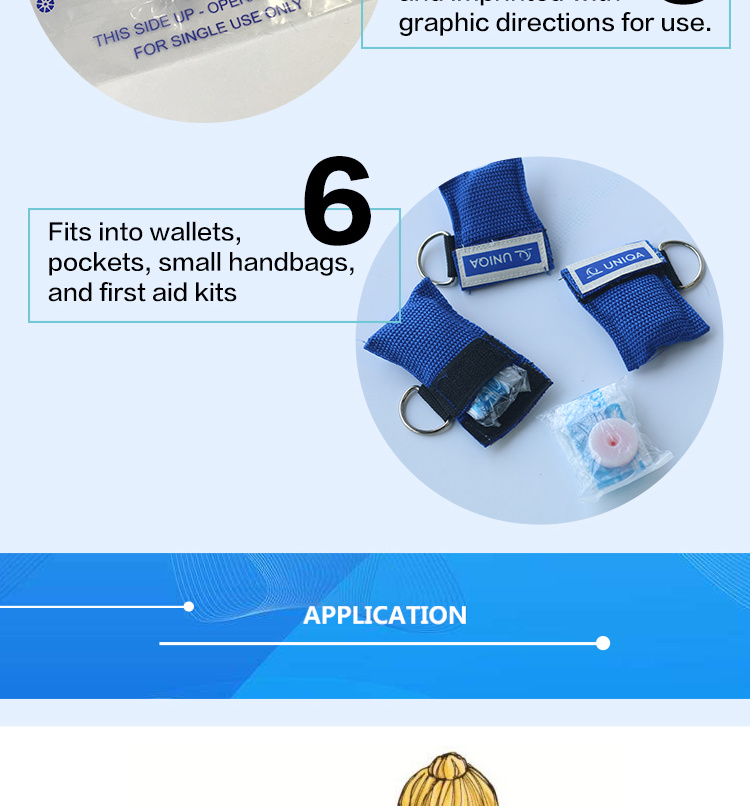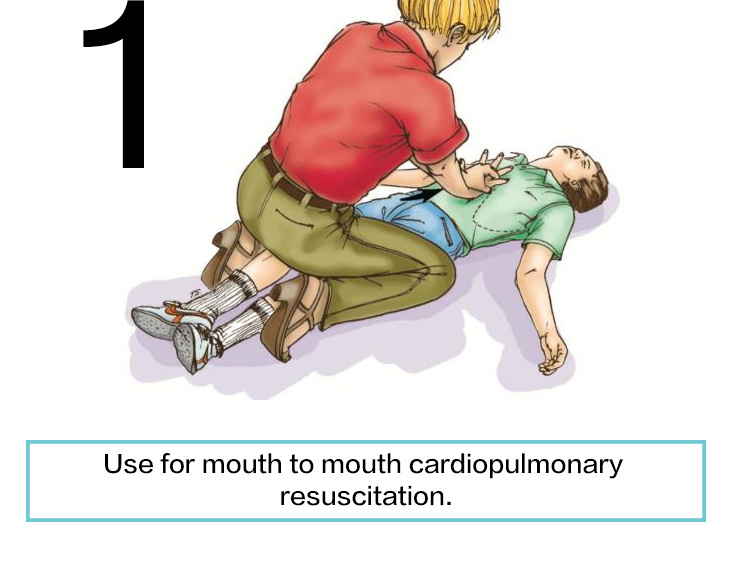 KEY CHAIN FACE SHIELD
1. CPR consist of face film and one-way filter,the face shield is made of PE material.
2. The filter is made of PVC or non-woven cloth,All parts adopt high-quality eco-friendly material,free latex.
3. Each in a PP belt with key ring , and color printing label on the bag
Features
1.CPR can support a small amount of blood flow to the heart and brain to "buy time" until normal heart function is restored.
2.Helps overcome hesitation to start resuscitation.
3.Helps prevent direct contact with victim's mouth, nose, and face.
4.Plastic sheet and hydrophobic filter helps prevent possible contact with victim's saliva or blood.
5.Bi-directional filter and imprinted with graphic directions for use.
6.Fits into wallets, pockets, small handbags, and first aid kits
Application
Use for mouth to mouth cardiopulmonary resuscitation.