---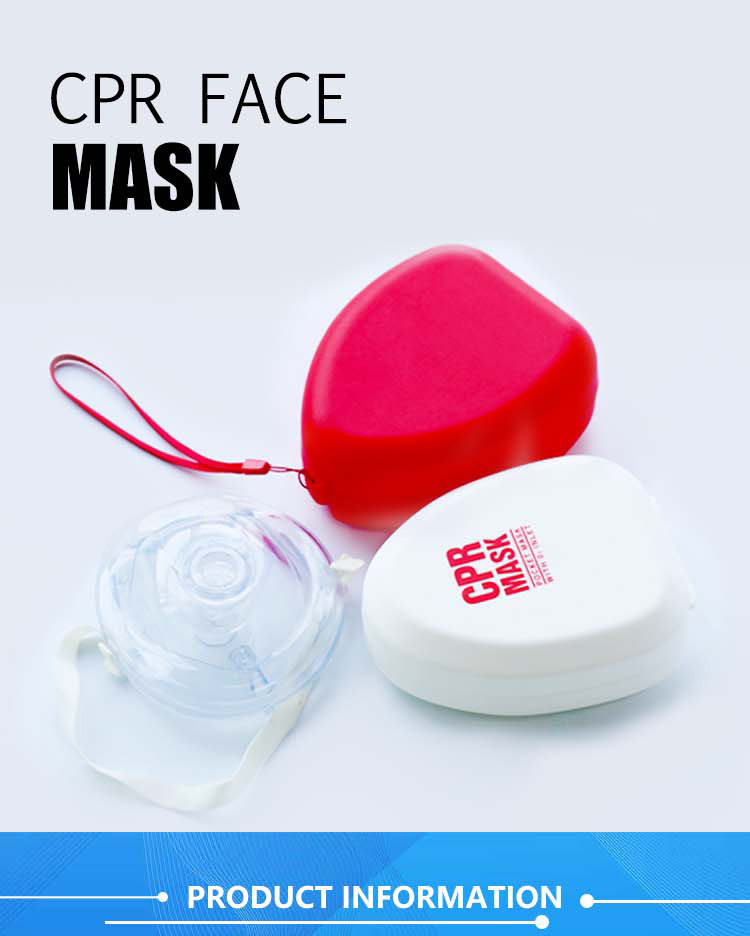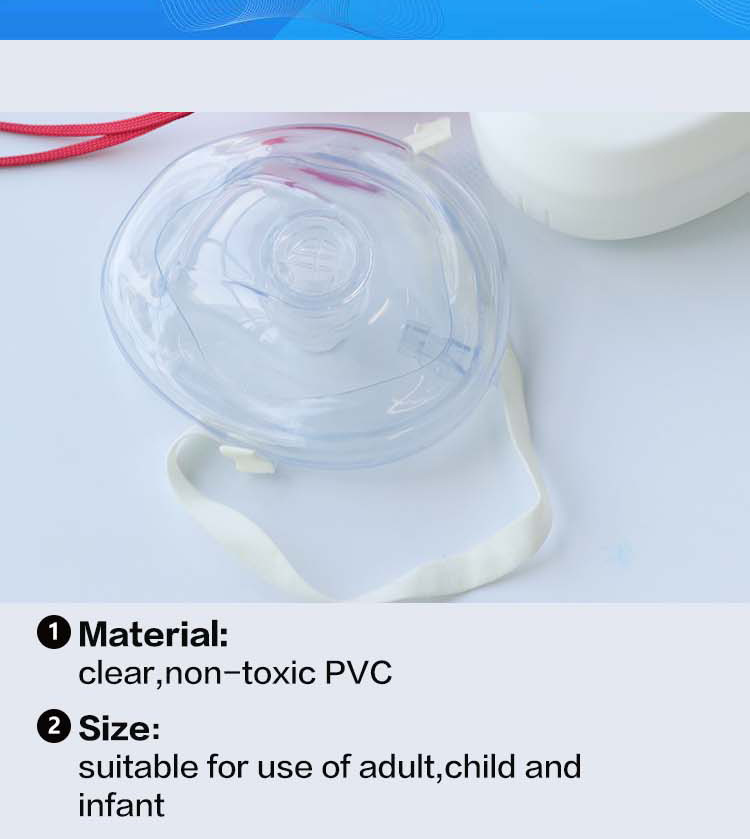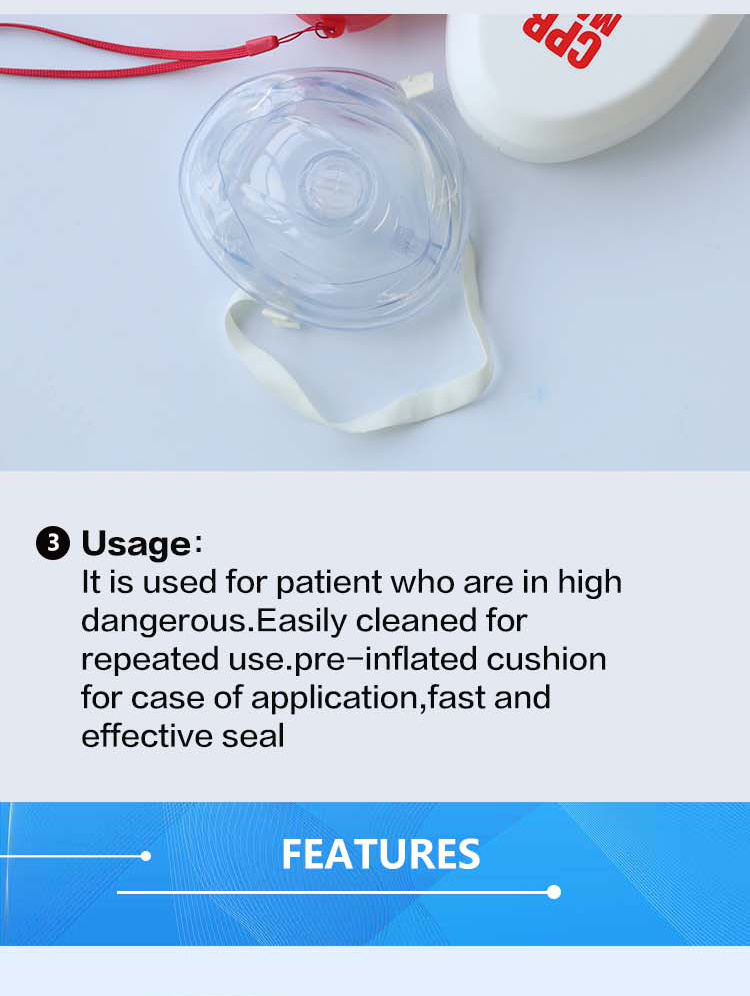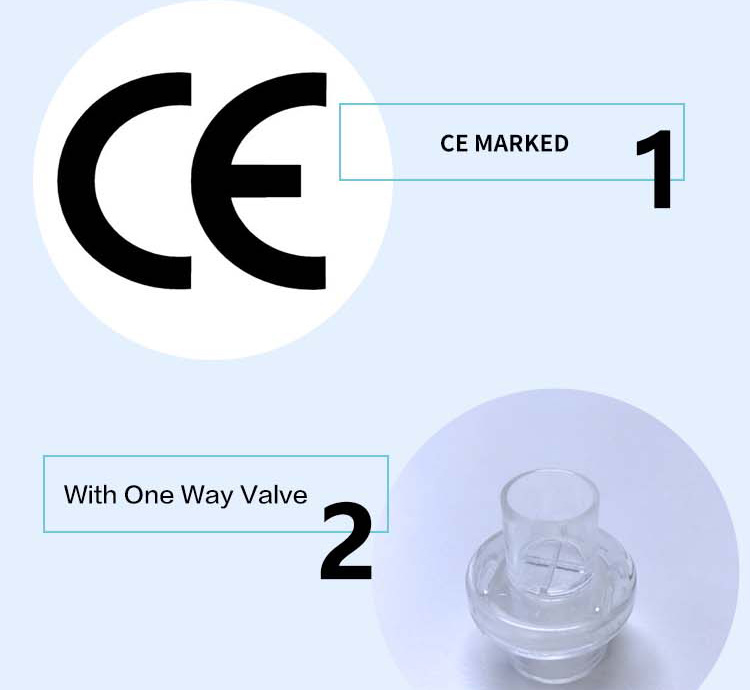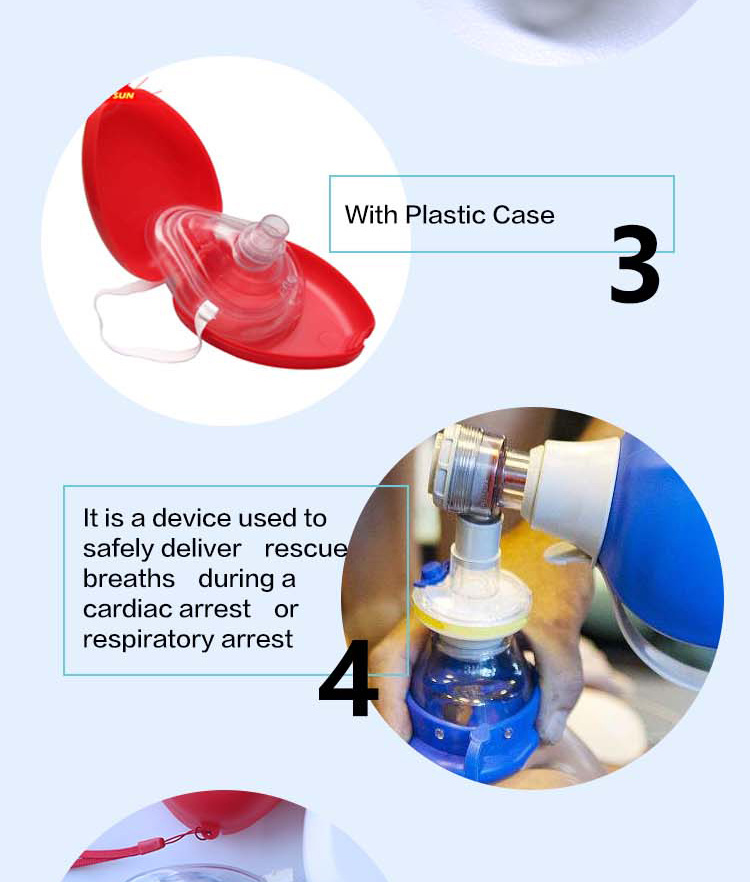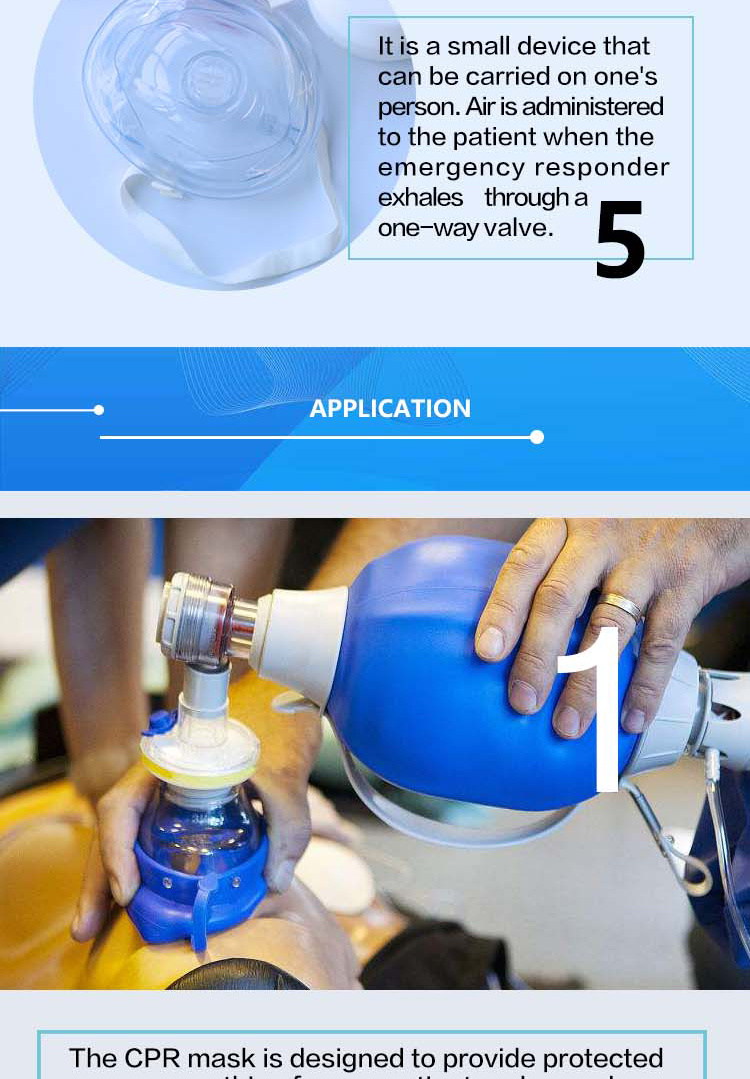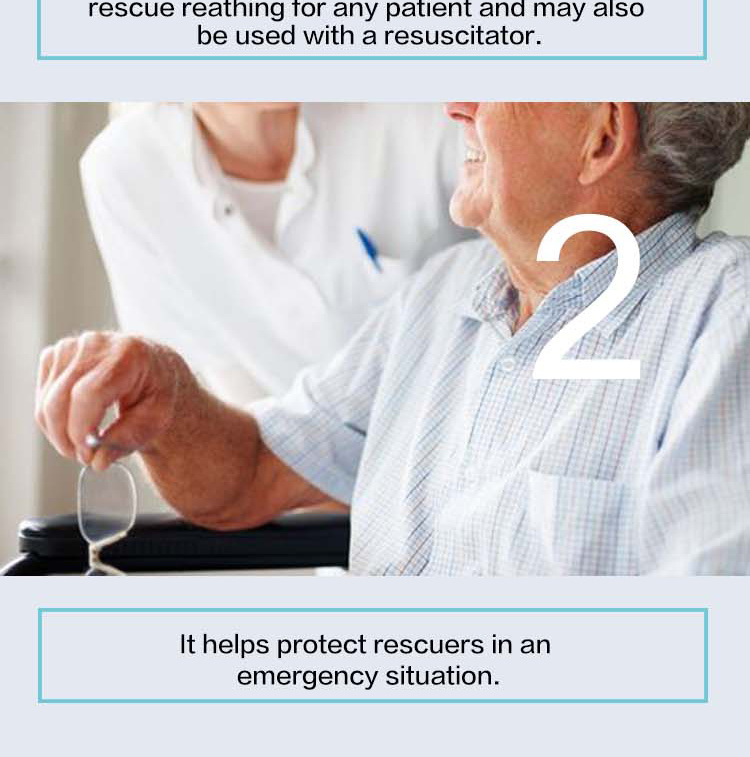 CPR FACE MASK
Material:clear,non-toxic PVC
Size:suitable for use of adult,child and infant
Usage:it is used for patient who are in high dangerous.
Easily cleaned for repeated use.pre-inflated cushion for case of application,fast and effective seal.
Features
1.CE Marked
2.With One Way Valve
3.With Plastic Case
4.is a device used to safely deliver rescue breaths during a cardiac arrest or respiratory arrest.
5.is a small device that can be carried on one's person. Air is administered to the patient when the emergency responder exhales through a one-way valve.
Application
1: The CPR mask is designed to provide protected rescue breathing for any patient and may also be used with a resuscitator.
2: It helps protect rescuers in an emergency situation.