---
Emergency Israeli Bandages
---
---
---
---
---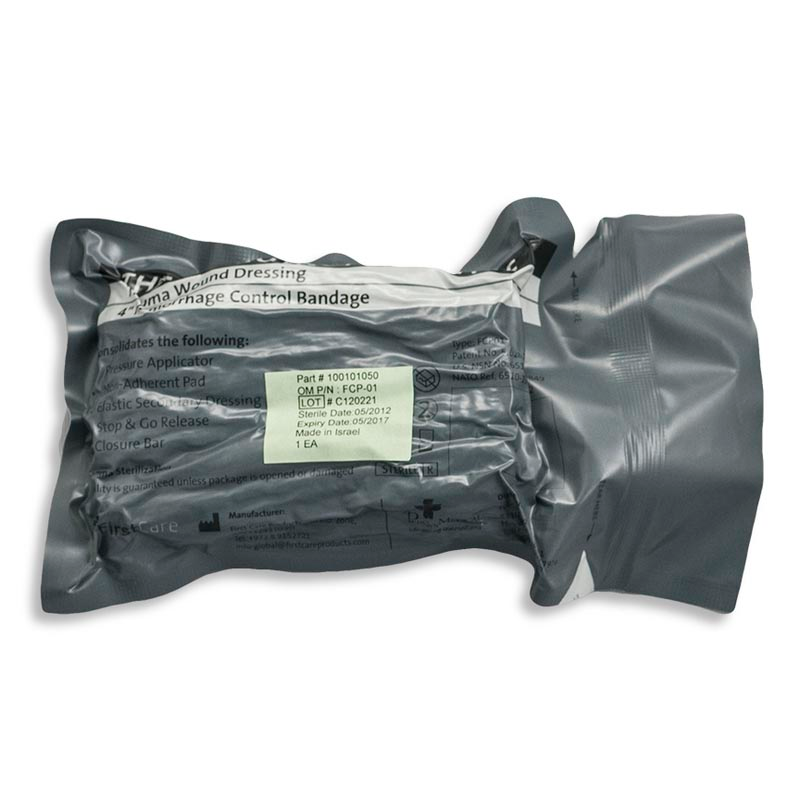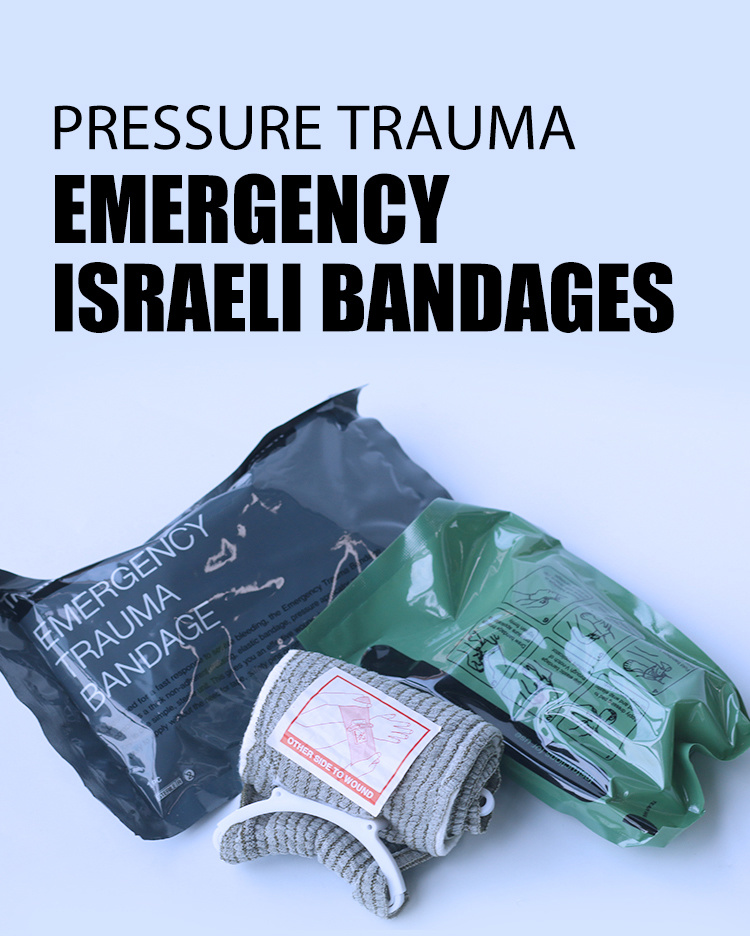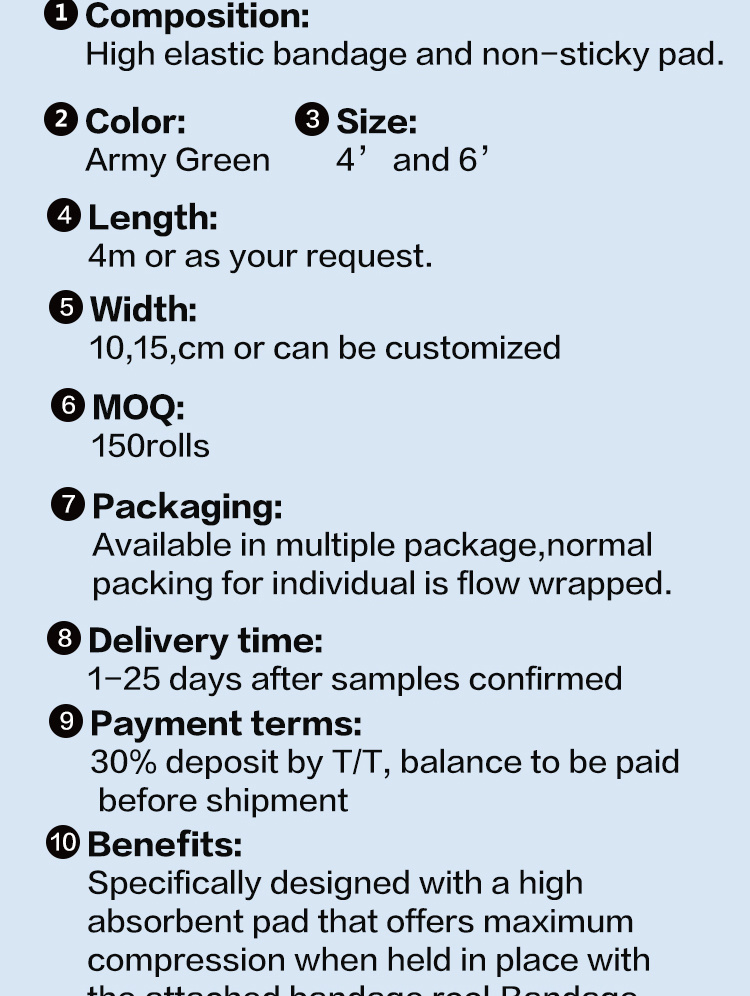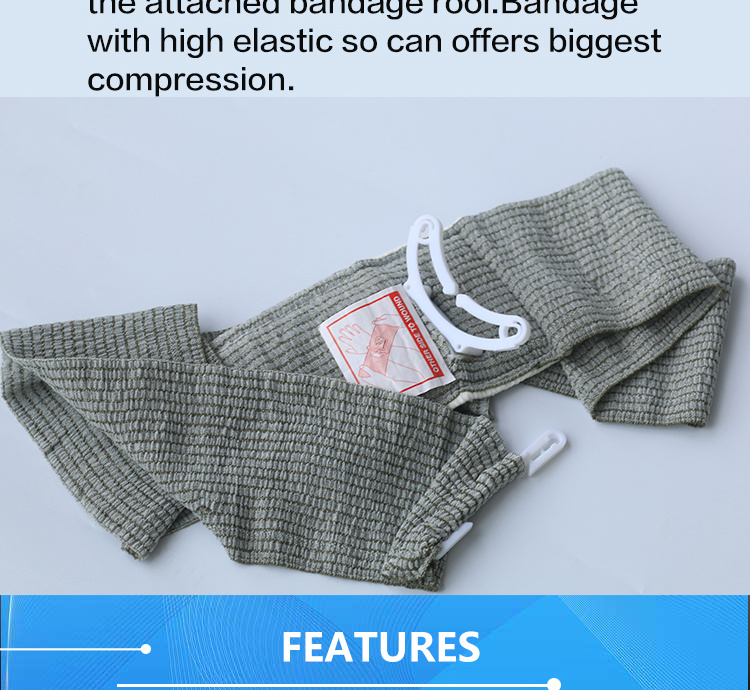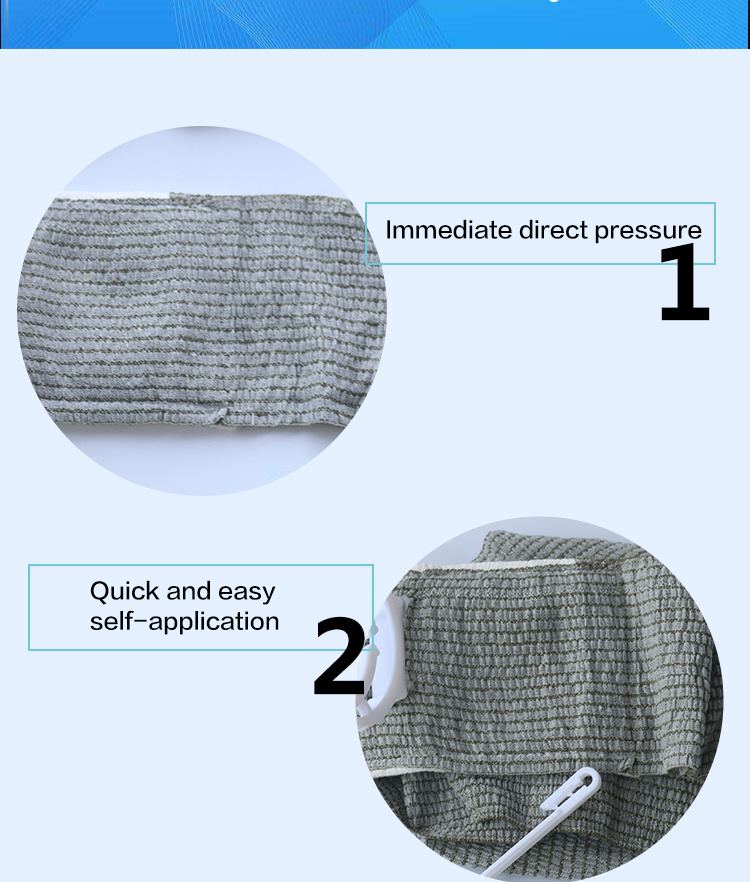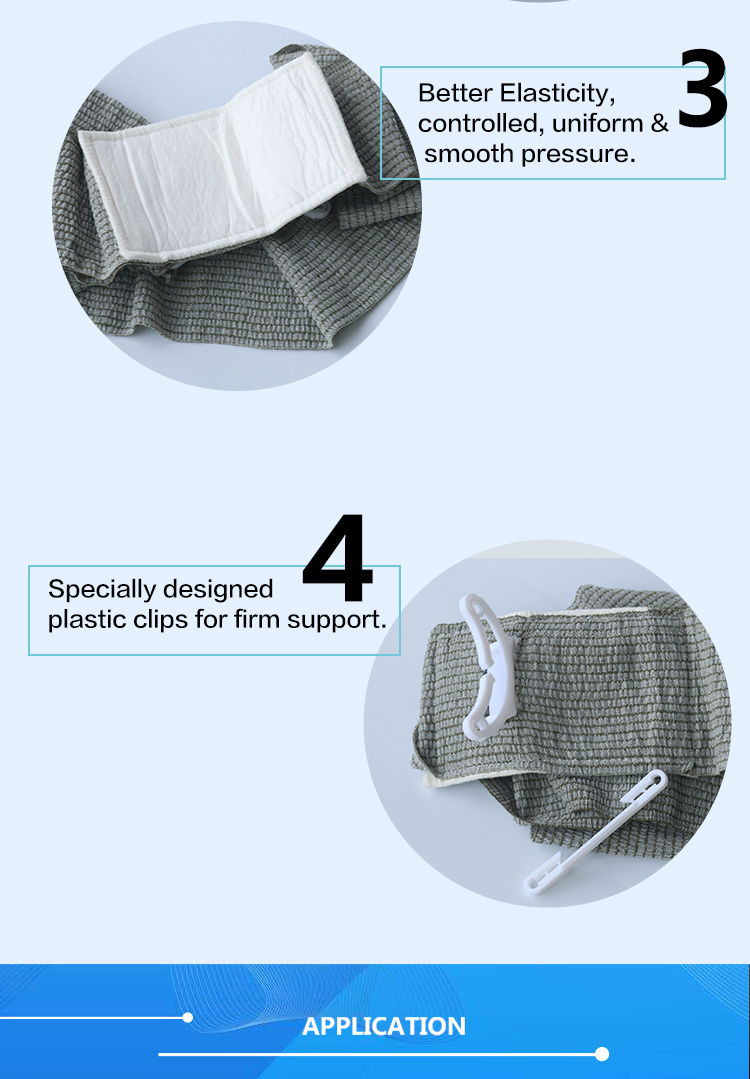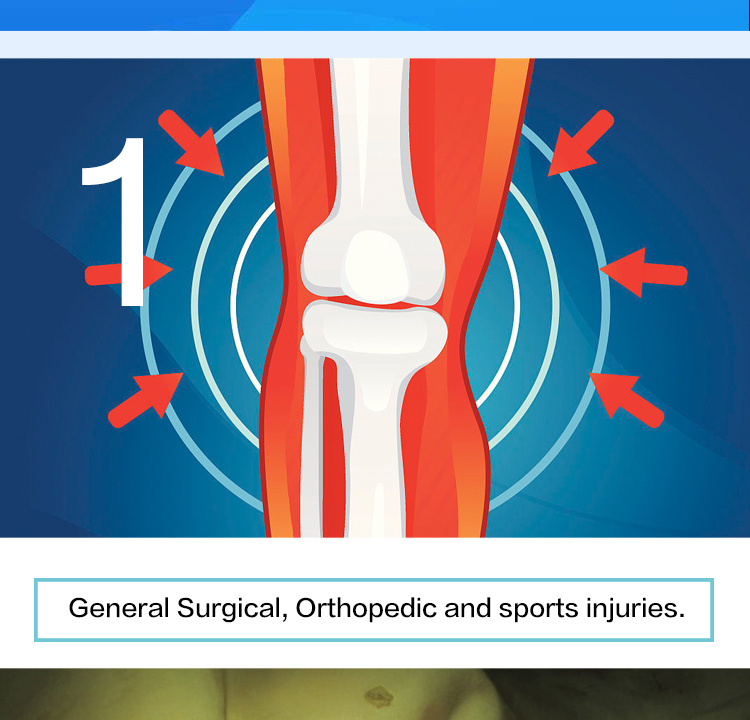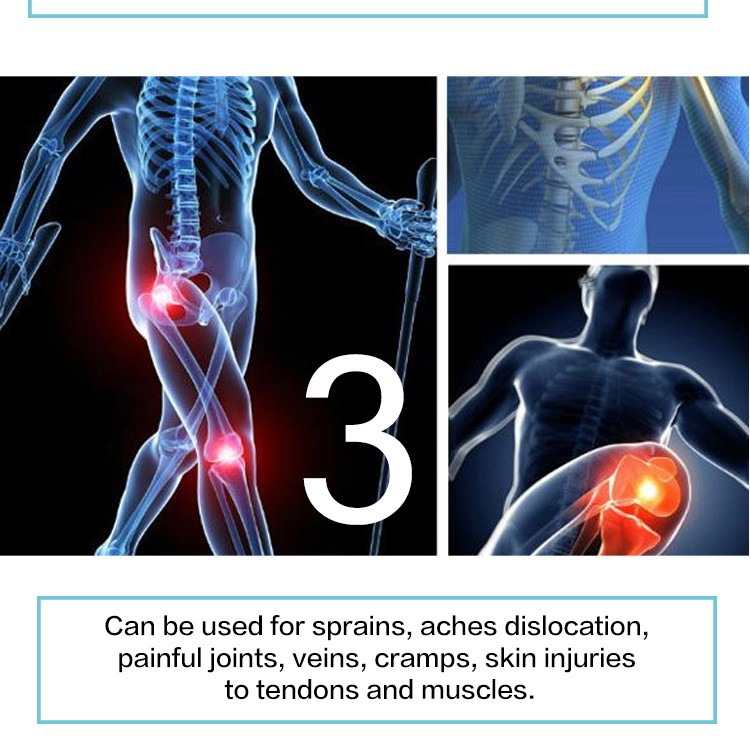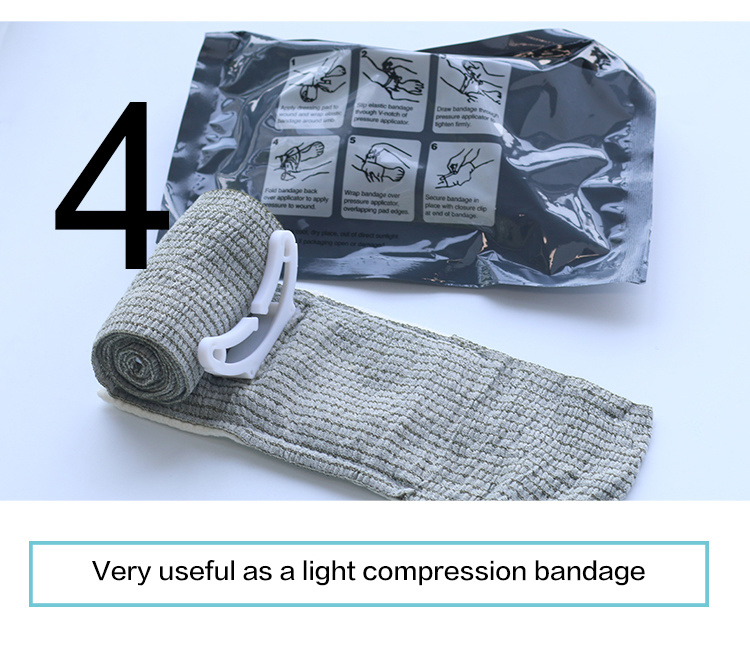 Israeli bandage以色列绷带
1. Composition: High elastic bandage and non-sticky pad.
2.Color: Army Green
3.Size: 4' and 6'
Length:4m or as your request.
Width:10,15,cm or can be customized
4. MOQ: 150rolls
5:Packaging:Available in multiple package,normal packing for individual is flow wrapped.
6.Delivery time: 1-25 days after samples confirmed
7. Payment terms: TT, paypal
8.Benefits:Specifically designed with a high absorbent pad that offers maximum compression when held in place with the attached bandage rool.Bandage with high elastic so can offers biggest compression.
Features
1.Immediate direct pressure
2.Quick and easy self-application
3.Better Elasticity, controlled, uniform & smooth pressure.
4.Specially designed plastic clips for firm support.
Applications
1.General Surgical, Orthopedic and sports injuries.
2.Extremely convenient as a pressure dressing and for skin grafts.
3.Can be used for sprains, aches dislocation, painful joints, veins, cramps, skin injuries to tendons and muscles.
4.Very useful as a light compression bandage