---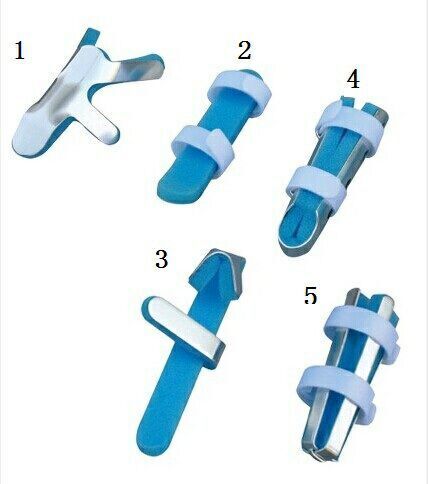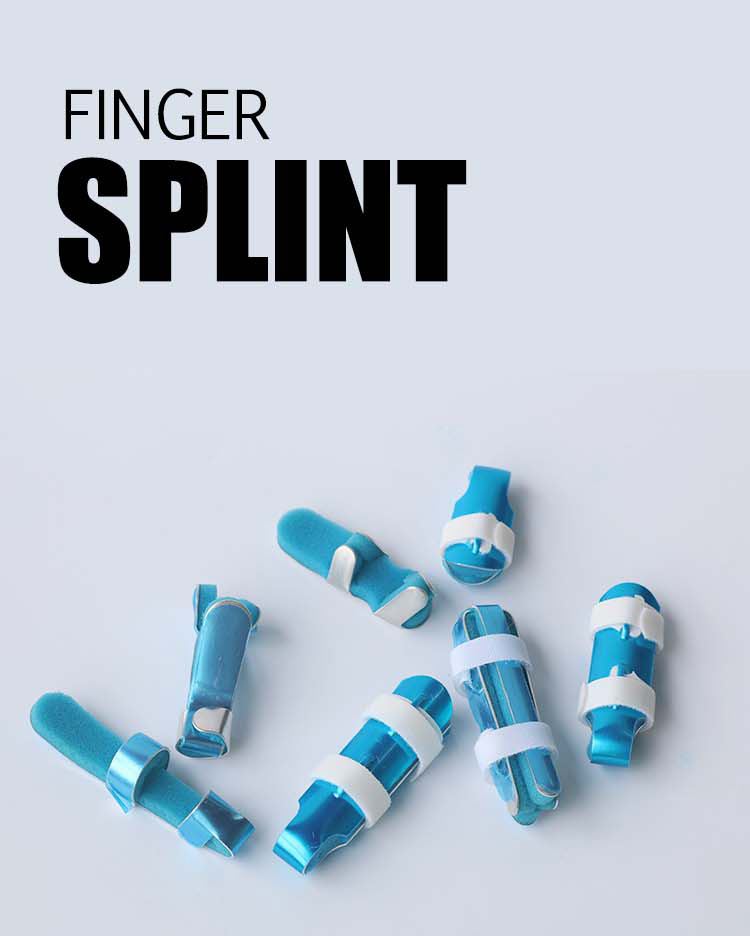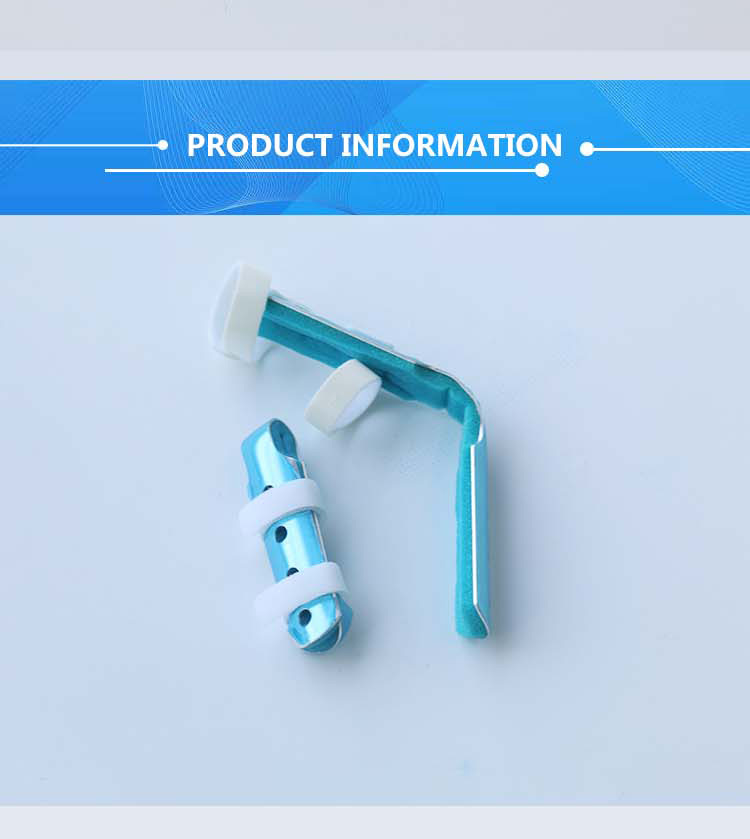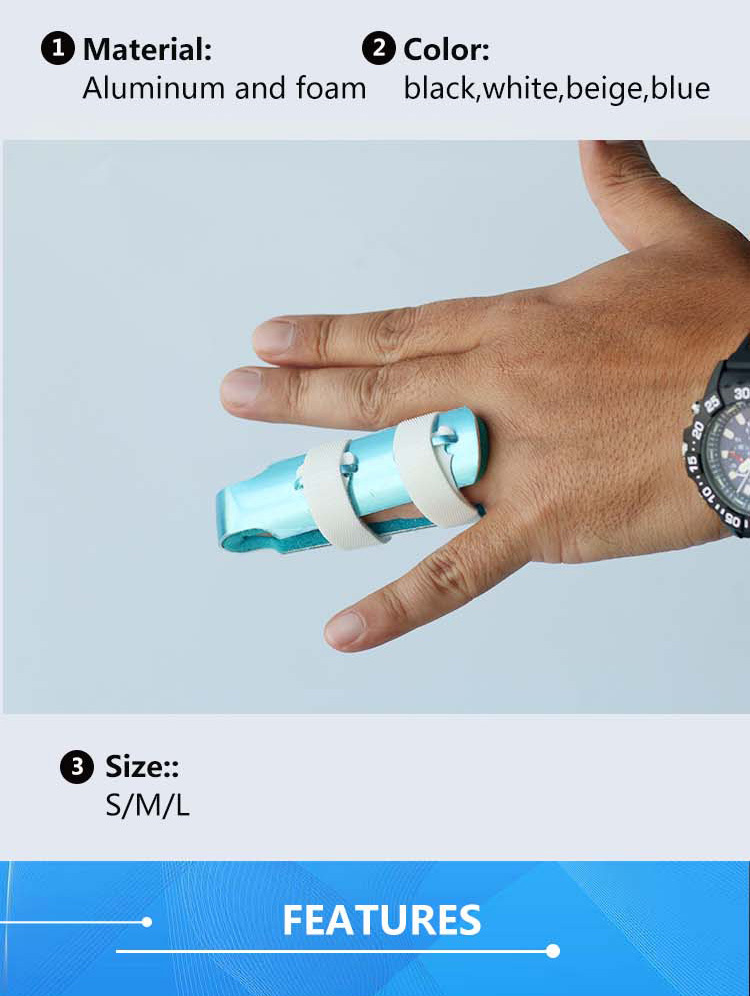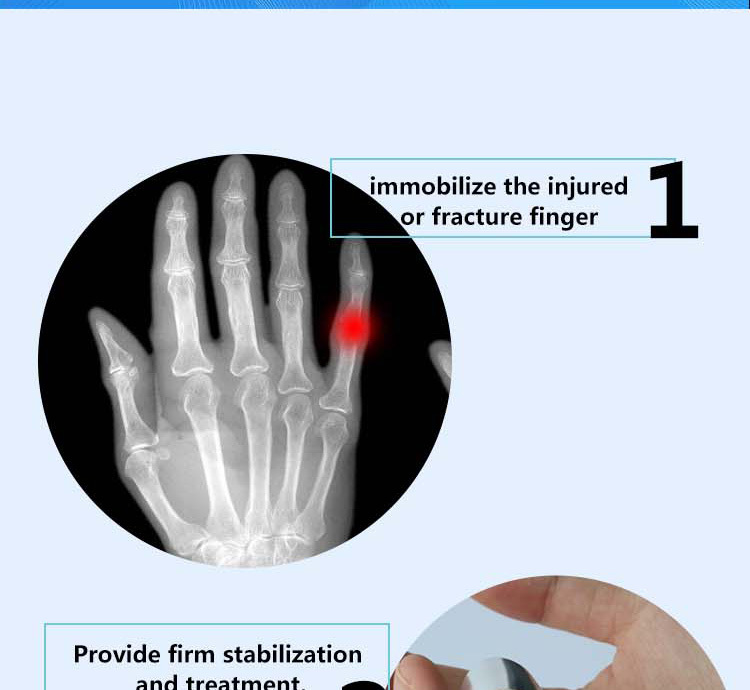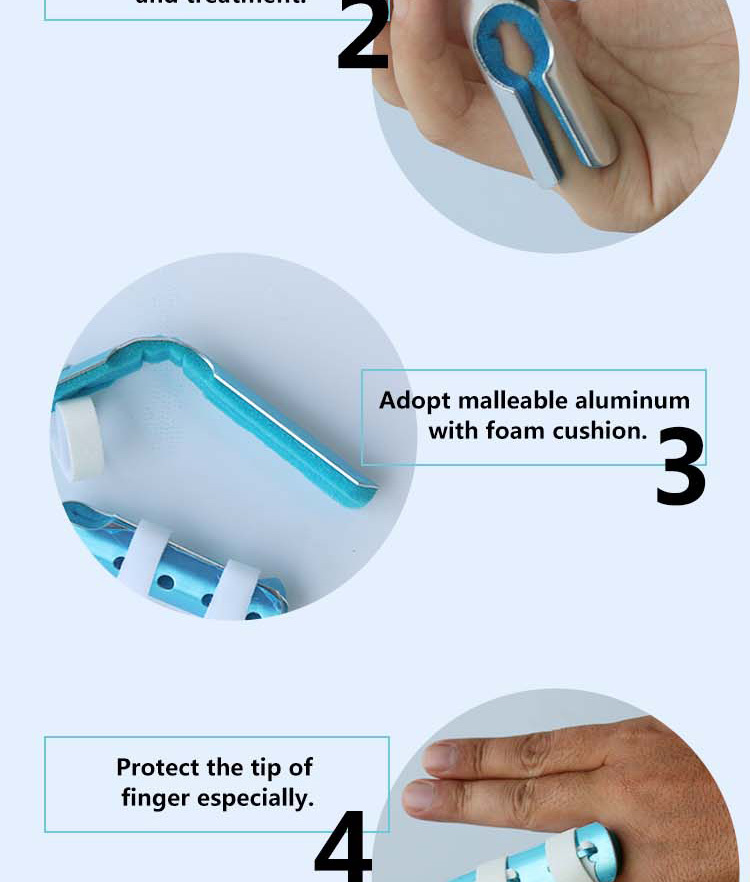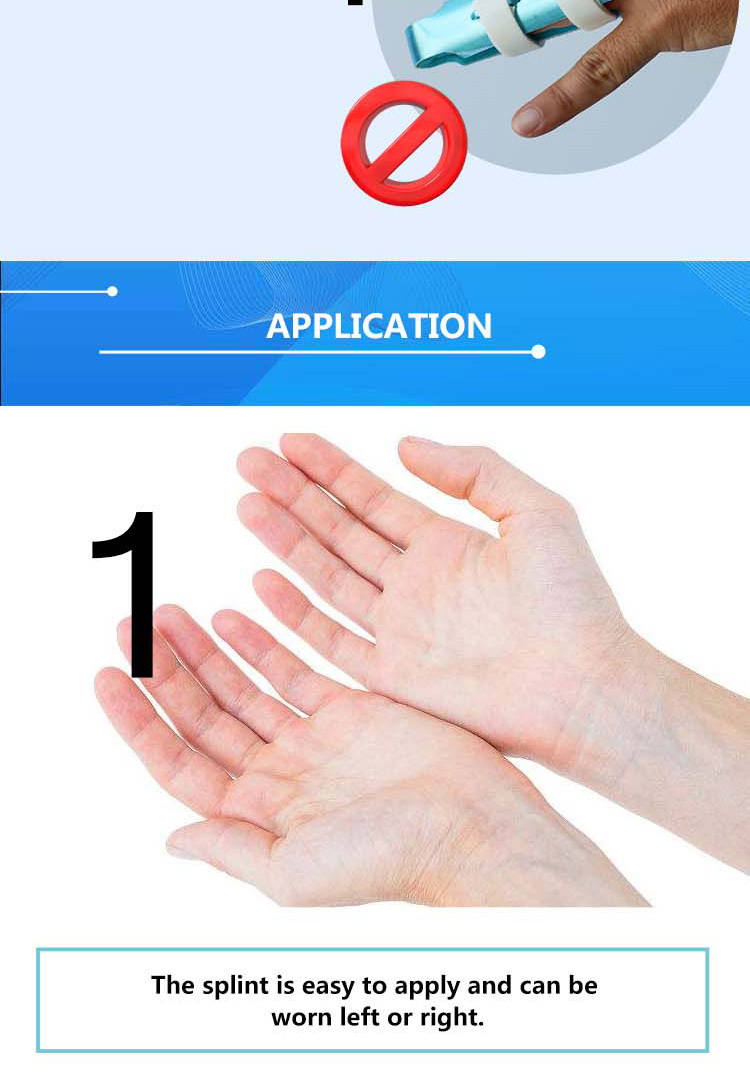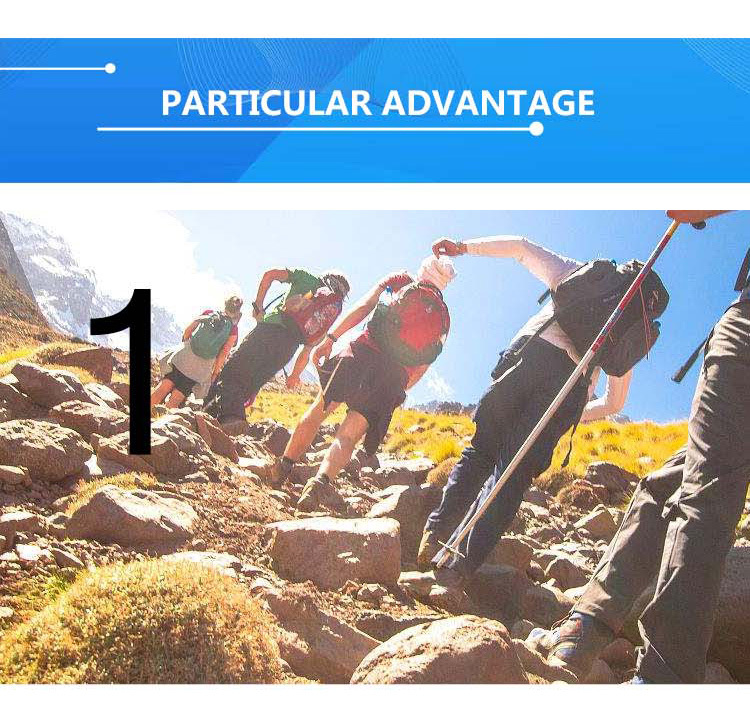 FINGER SPLINT
Material:Aluminum and foam
Color:black,white,beige,blue
Size:S/M/L
Feature:Helps stabilize the joints of phalange in position.stabilizes fractures of the distal phalanx;Malleable aluminum splint can be reshaped to hold fingers at an exact degree of flexion or extension;provides firm support while injuire heals;No tap required.
Features
1 immobilize the injured or fracture finger
2 Provide firm stabilization and treatment.
3 Adopt malleable aluminum with foam cushion.
4 Protect the tip of finger especially.
Application
The splint is easy to apply and can be worn left or right.
Particular advantage: contrary to conventional, rigid night splints, the splint can be worn during the day allowing for weight-bearing (while walking).