---
PB-01 ABS Weeks Combined Pill Case (one line)
---
---
Model NO. PB-01 Material: Plastic+ABS Size:22x5.3x2.5cm Color:rainbow,white,black Weight:161g Packing:256pcs/ctn Carton size:39*34*37cm Carton weight:11kg MOQ:1080pcs
---
pill box
pill case
weekly pill box
pill organizer
weekly pill case
7 days pill box
---
---
Model NO.PB-01
Material: Plastic+ABS
Size:18*4.5*2cm
Colour:rainbow/black/white
Weight:40g
Packing:256pcs/ctn
Carton size:39*34*37cm
Carton weight:11kg
MOQ:1000pcs
Two different sizes to be chosen:
S:18x4.5x2cm (MOQ 2000pcs)
M:22x5.3x2.5cm (MOQ 1000pcs)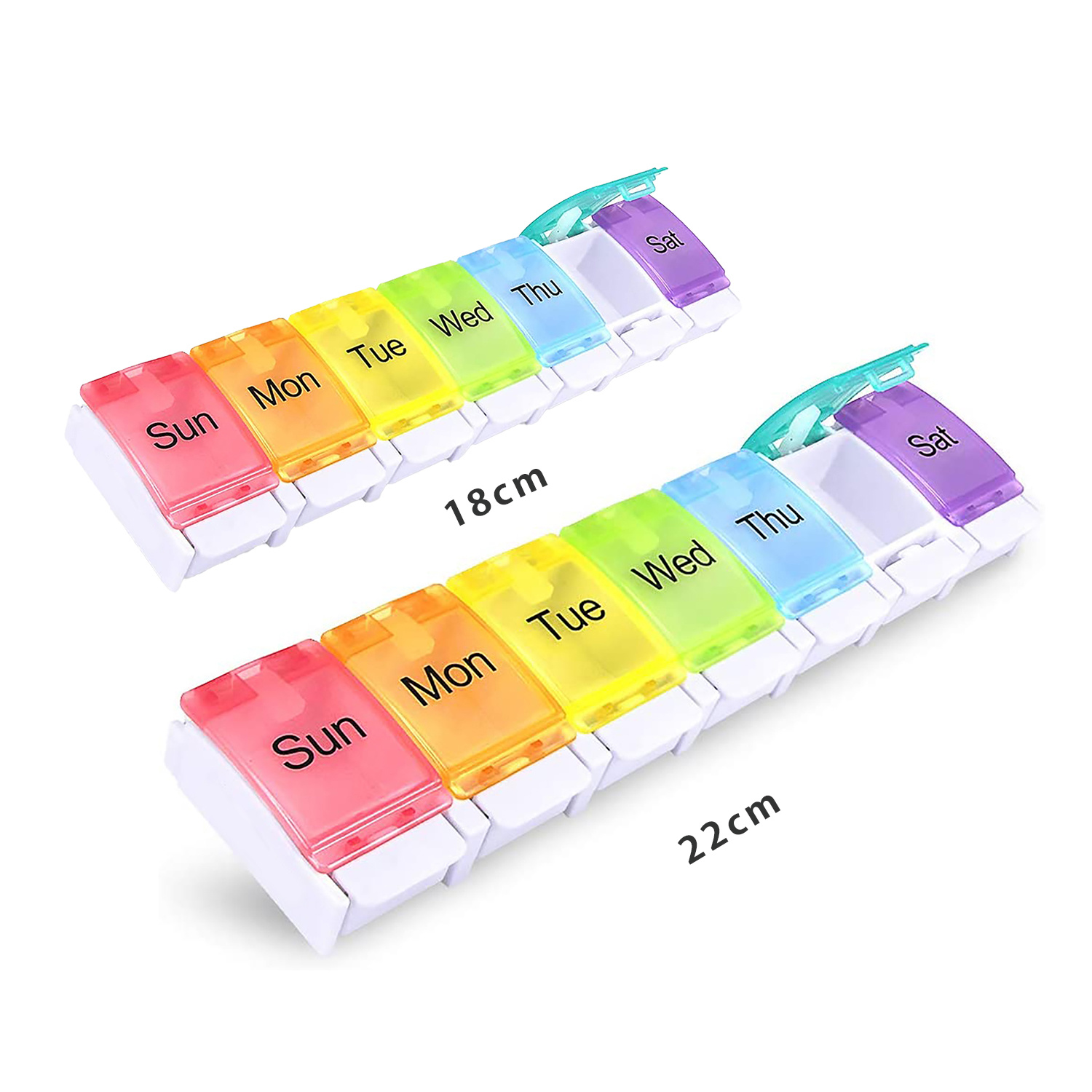 Three different colors to be chosen: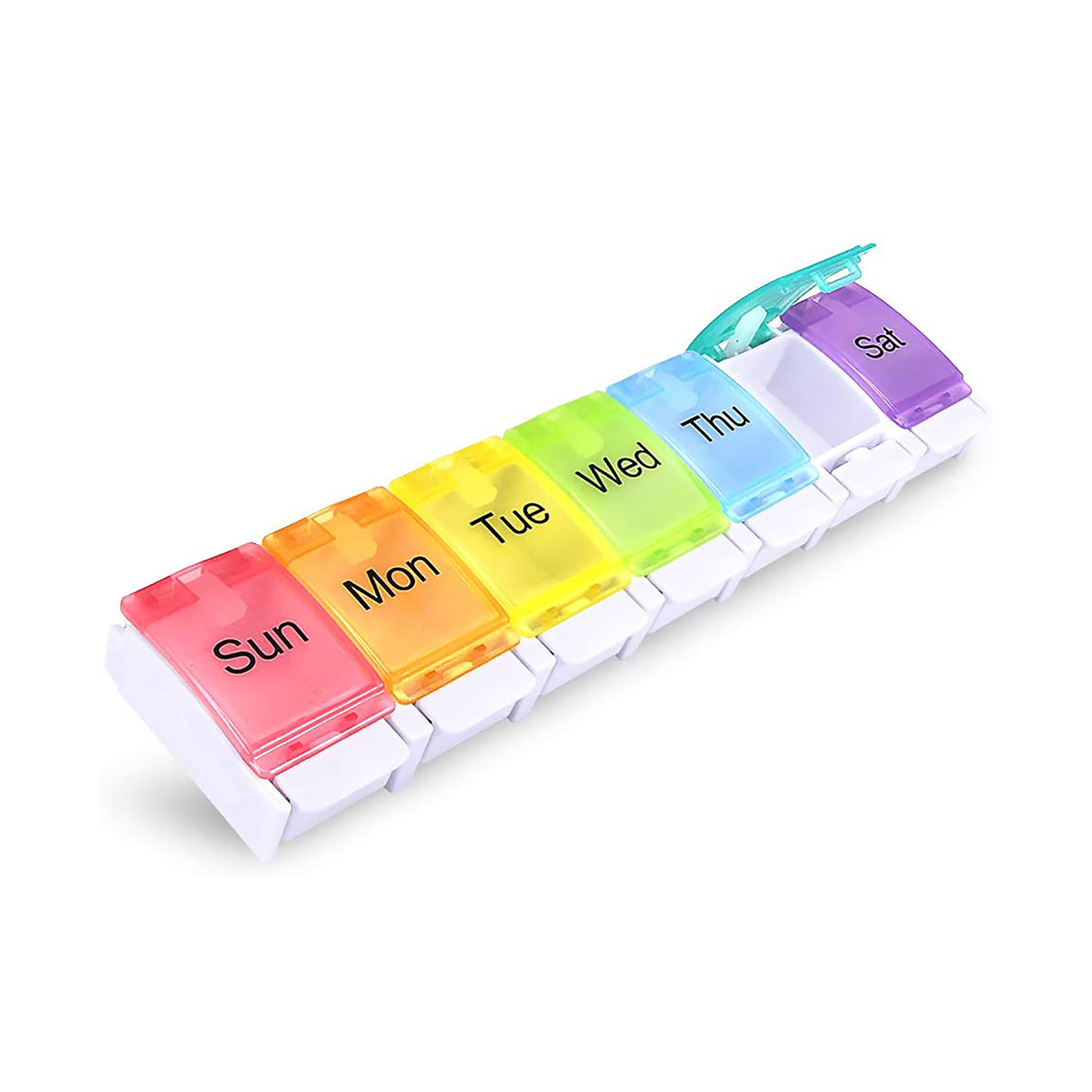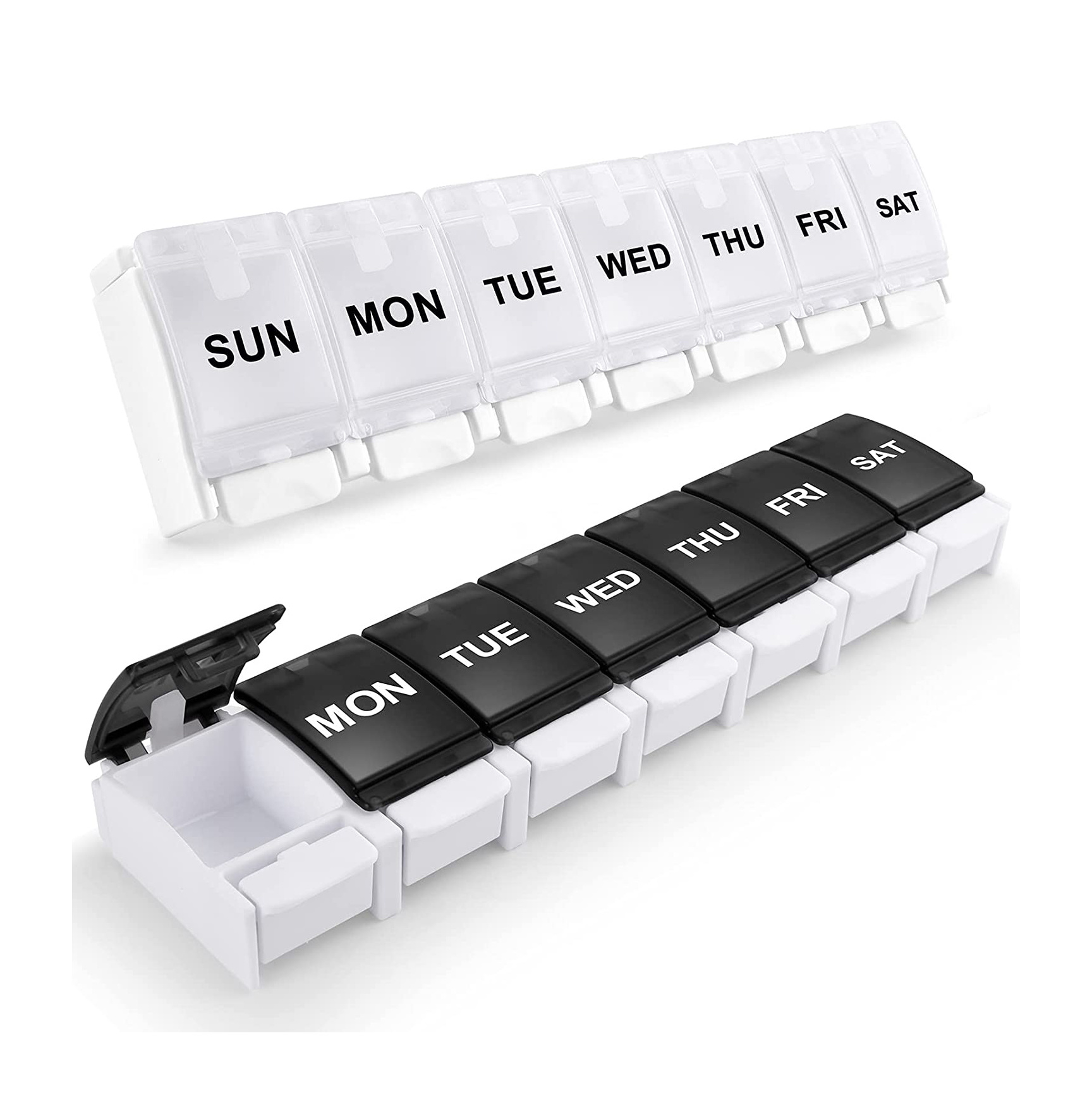 Spring Assisted Open Design. We use the latest design on this weekly pill organizer to achieve one-handed operation with the little rubber strips for the smart "lid spring open" feature. The lids are all beautifully colored and marked clearly with the date, everything is clear at a glance so you may find it easy to choose the pills you need. It's quite nice for easy daily dispensing and big enough to hold 8 fish oils or 12 large vitamins for each dose (size of each compartment: 1.3"x1.18"x0.82")
Say Goodbye to Dumpage Pills. No worries about unwanted dumpage of pills found by pets and kids for your slightest unintentional or incidental touch on the medicine organizer. The push button stays closed once locked and securely snap shut keeping pills safe. It's small and perfectly suitable for travel and is ideal for storing small jewelry or items such as earrings, beads, nail art tips, ect.
Premium Screen Printing. To avoid screen-printing fonts and icons falling off from the surface of the pill box, we use high-end screen printing ink and strictly do the Ink Adhesion Test with 3M Tapes before shipment. Thus, no need to be frustrated with the missing fonts of "Tuesday" or icons of "PM", and worry about mistakenly taking the wrong tablets.
BPA-Free Material. This pill case is pretty safe because of being made of food grade materials. You would be worry-free with the BPA-free pill boxes and organizer when storing multiple pill regimes inside. With the transparent plastic lid, it's quite easy to distinguish the pills in each dose without opening the lids.